Assalamualaikum wbt
As we planned, we housemates went out together on the Labour Day. I was not feeling well but they kidnapped me in order to make their plan works. Before leaving, Fatt told me that they wanted to celebrate my graduation. That's why I must go regardless of the feverish body.
They know how much I love eating (see the cheeks la).
So, what I had in mind was a small eating session at a new hangout place that we were about to explore somewhere in Voykovskaya Region. The place is called Metropolis, a mega shopping complex with variety of food houses at the food court. We are still students. Of course we don't afford to go to a higher class restaurant yet. As long as we can satisfy our empty stomachs, everything is fine for us.
But Diba insisted for my advice on lomo cameras. Honestly, I don't know much about lomo but I have some experiences using my father's lomo and I am very keen to know more about it. I did some googling about lomo cameras and stuff like that. My roommates knew it. Since we know one antique shop located along The Stary Arbat (The Old Arbat Street), so we spent couple of hours wandering along the road. The weather was pretty fine but windy. I could feel my body getting warmer and at the same time shivering.
I don't know why these two guys were very interested in us that day.
At Pushkin and wife's monument. Pushkin is one of the most famous Russian poets.
I don't recall whose statue is this. 😆
At the art wall. Someone's trying to become Turkish's Next Top Model here. 😀
When we were right in front of the shop, they all went in. I stood still alone outside the shop. I thought they were gone to the nearby money changer. Then, Diba came and approached me. She needed me to come along. That's the shop, she informed me. Oh. I just realized that's the shop we were looking for!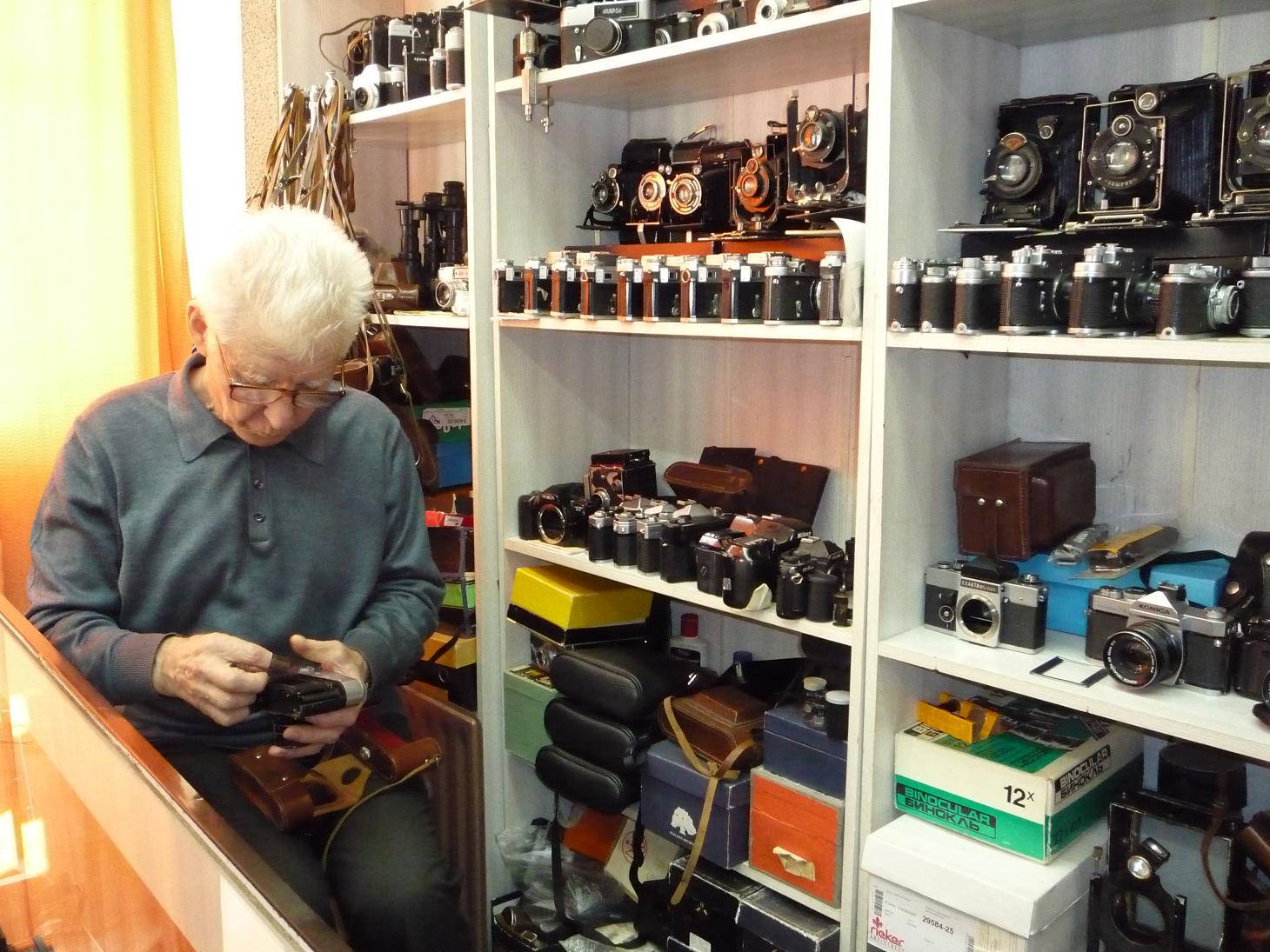 I went in. It's very overwhelming looking at those antique lomo cameras in the shop. I was very excited comparing FED-4, Zenith and a few other cameras. Frankly speaking, all five of them were acting accordingly to their plan but I didn't notice it at all! Then, slowly the drama ended. Fatt burst out the truth: KS, we want you to choose any that you like here. We want to give it as a graduation gift for you. We know that you like lomo. So, just pick one that you love most.
I was like: Oh My God! Then, I burst into tears. Hahaha. Finally, with their help, I picked one antique lomo, FED-4, carved at the back with 'Made in USSR'. It is a limited edition for Olympic 1910. And now it's 2009. So, it is 99 years old, man! I want to cry some more!!! Tissue please. Huhu.
We got it fixed with a 24-film roll and we headed off to Voykovskaya. And we enjoyed the day, cam-whoring like crazy tourists along The Old Arbat Street, in the metro and at Metropolis.
My dear housemates, you are the bestest buddies I ever have in Moscow. I love you Pena, Fatt, Wanie, Diba and Sha very very very very very very much! You are more than friends to me. You are my sweet hearts!
Note 1: 1 May 2009 was very memorable to me. 😥
Note 2: No update till… till I've gone crazy with the books later. 🙄