Assalamualaikum wbt
Rou Theng and Rui Wen came to my room. They wanted to collect some photos during the games in Volgograd. I don't have much of them but I own a very special photo of Rui Wen with someone. No matter how, she must come here to get it. It was very pleasant to sit together and talk about recent activities that took place in our lives. Both of them are my juniors, in the same batch with my housemates. Rou Theng is my teammate while Rui Wen is Pena's teammate in basketball.
We never been this closed before this. But getting to know them more, I admit that we have good chemistry. The two girls, Pena, Fatt, Wanie and I sat together eating our special cupcakes and kebab, and we did gossiping this and that catching up some stories that we left behind in Volgograd.
Well, they made my day. They really did. I am not feeling well at the moment. I have running nose and spinning head. I wonder, does swine flu start descending to Eastern Europe? Oh no way. Russia has a special method and it's own antidote againts this virus. May it work well to protect us all.
One thing I enjoy doing with the girls: stalking! Oh my goodness! They are very good at stalking people, googling names and details about people they admire. But the most important thing I will never forget about them is, they helped me to get connected with someone I have crush on. Hahaha. Ops. Cut the story off. Don't ask me any further. Crush is just crush. Nothing's going to change after this. Hahaha.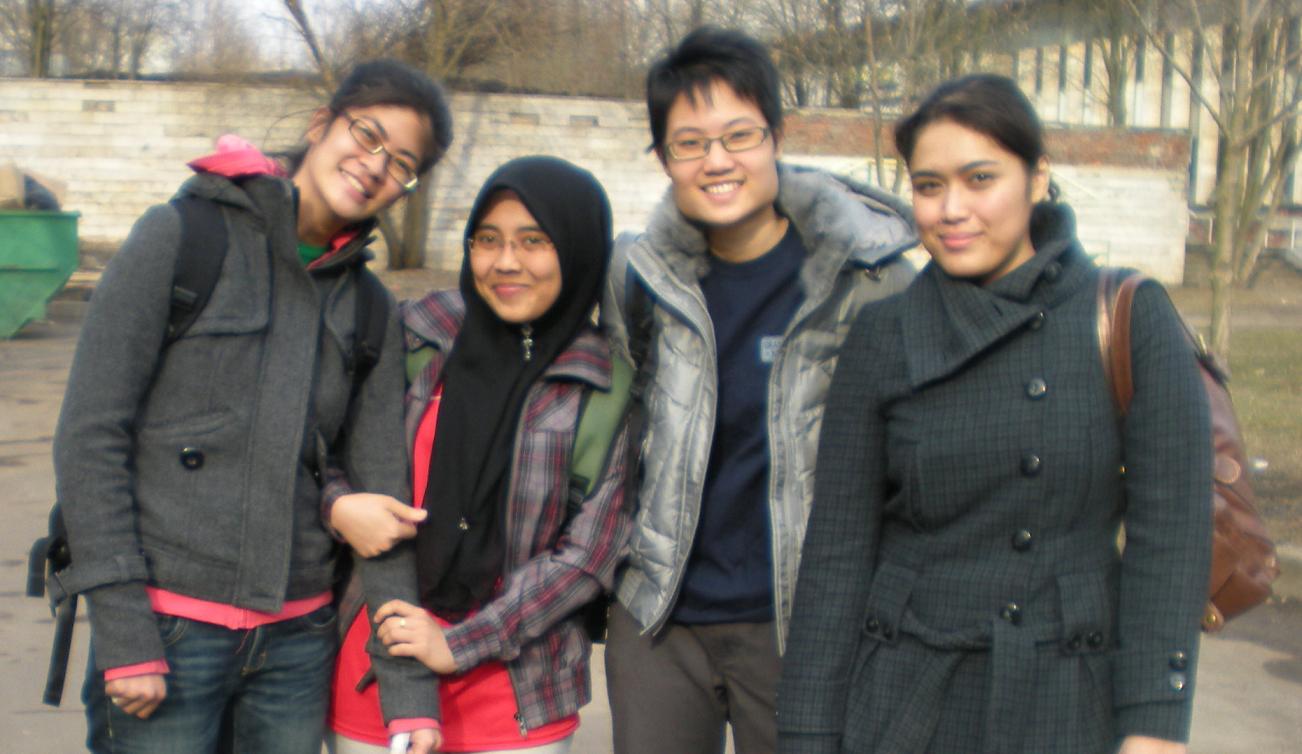 Note: I don't know what else to do to kill my time. Books have killed me enough. And now I need some escapades. 🙄